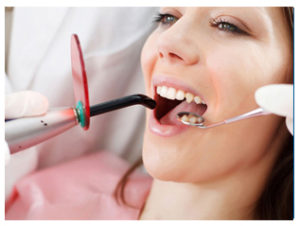 Dental caries has become a global dental problem but it can be controlled or prevented through the combination of community and dental professional's efforts. In order to prevent it, everyone should know the causes and the spreading reasons in the community. According to research, dental caries has spreading 31.5% to 89% in India. A major part of the population lives in Delhi so mostly people check dental treatment in Delhi at a best dental clinic.
What are the Risks you can face During the Dental Treatment in Delhi?
There can be many types of risks you can face during the dental treatment, it is not necessary but possibilities can be there. Let's discuss the risks-
Medication and Mis-information-: Medication can cause allergic reactions, so it is your responsibility to tell each and everything about your health and pre-existing allergies to your dentist. So that dentist can treat you accordingly.
Instant Change in the Treatment Plan-: Sometimes dentist has to change the treatment plan due to the current condition of the teeth at the time of examination.
Removal of the Teeth: There are alternatives available for tooth extraction i.e Root Canal Treatment, crowns, and gum surgery. Sometimes tooth extraction could not remove all infection from the tooth, so it requires further treatment. Tooth extraction has the risks of pain, swelling, infection and dry sockets etc.
The risk with Crown, Caps, and Bridges: Sometimes artificial teeth color does not match exactly with the original teeth and even temporary crown can be slip into the mouth. So always ensure that the final crown should be cemented.
Problem with the Denture: Whether denture is partial or complete, it may have the risk of looseness, soreness and breakage possibilities.
So now get ready for best dental treatment in Delhi at zero risk possibility. Dentistry Redefined, A dental clinic is here to help in proving world class dental treatment.