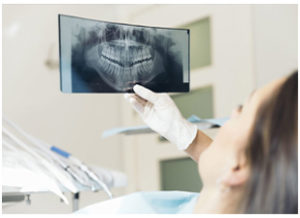 Dental Care in Delhi by AIIMS Alumnus Dentists
Oral hygiene is a good practice to keep your teeth healthy, so proper brushing and flossing are mandatory for a healthy smile. Although you are practicing bruising and flossing every day, still you have a cavity and other dental problem, then you should meet a dentist. We, Dentistry Redefined are providing best dental care in Delhi from last 12 years. Our dentists can treat your all kinds of dental problems like infection, pain, cavity, swollen, missing tooth replacement, Root Canal Treatment, and dental Implant surgery etc.
Special Delhi Dental Care for Pregnant Ladies
According to research, women can face many dental problems during pregnancy, sometimes it can lead for a long time so we need to treat them immediately. Let's discuss the dental problems in women during pregnancy.
Pregnancy Gingivitis: This is the most common problem in pregnant ladies. In this problem, gums become sore or bleeding.
Tooth Erosion: Morning sickness and frequent vomiting can wear off the tooth enamel.
Dry Mouth: Excessive salivation problem occurs in many pregnant ladies.
Tooth Decay: Dental caries has become a common problem during pregnancy.
So above are the main dental problems occur in the women during the pregnancy. Dentistry Redefined is the best Delhi dental care point where you can get rid of your all dental problems.