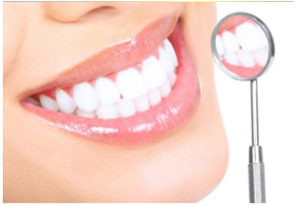 It's a time to be alert; your tooth cavity may be critical more than you think. It could require proper dental treatment by the best dentist in Delhi. To get the immediate solution to your cavity, meet a dentist nearby you and tell him your exact problem. He will take an X-Ray of your tooth and examine your dental condition and then he will plan a best dental treatment for you. It may include filling, RCT, tooth extraction and medicine for tooth pain. Always remember that an experienced dentist can give you the best solution for your dental problems whether it is small or big. Dentistry Redefined is a multi-specialty dental clinic, located in Delhi where our team of dental professionals provides the world's best dental solutions.
Major Dental Problems According to Dentists in Delhi
Oral health problems are never ignorable but most of them can be easily treated or prevented. Maintain proper hygiene by following steps like brushing twice a day, flossing, proper eating and regular checkup can help you in preventing dental problems. According to the dentists in Delhi, there are lots of dental problems like bad breathing, oral cancer, tooth decay, gum diseases, mouth sore, dental caries, tooth sensitivity, toothache and dental emergencies etc.
If you are also facing any kind of dental problems and you want Delhi dentist nearby you, then you can visit our clinic, Dentistry Redefined or book an appointment with us at +91 9999201572.